Trading can be emotional. Fear and greed can be crippling when trying to make trading decisions. We use mathematics to make decisions.
State Modeling, our proprietary buy/sell indicator, avoids subjective judgments about whether you should buy stocks when RSI went below 30, 28 or 25.
With State Modeling, a stock is either in a buy state or a sell state. It uses a machine learning algorithm to determine whether the stock is bullish or bearish. It gives clear signals with targets and stop losses.
How does it work?
Financial and market data volumes have gotten to the point where no individual can process and incorporate all of it into a fully-informed trading strategy. State Modeling uses machine-learning-enhanced quantitative mathematics to analyze huge datasets, identify patterns and correlate them to probable future outcomes.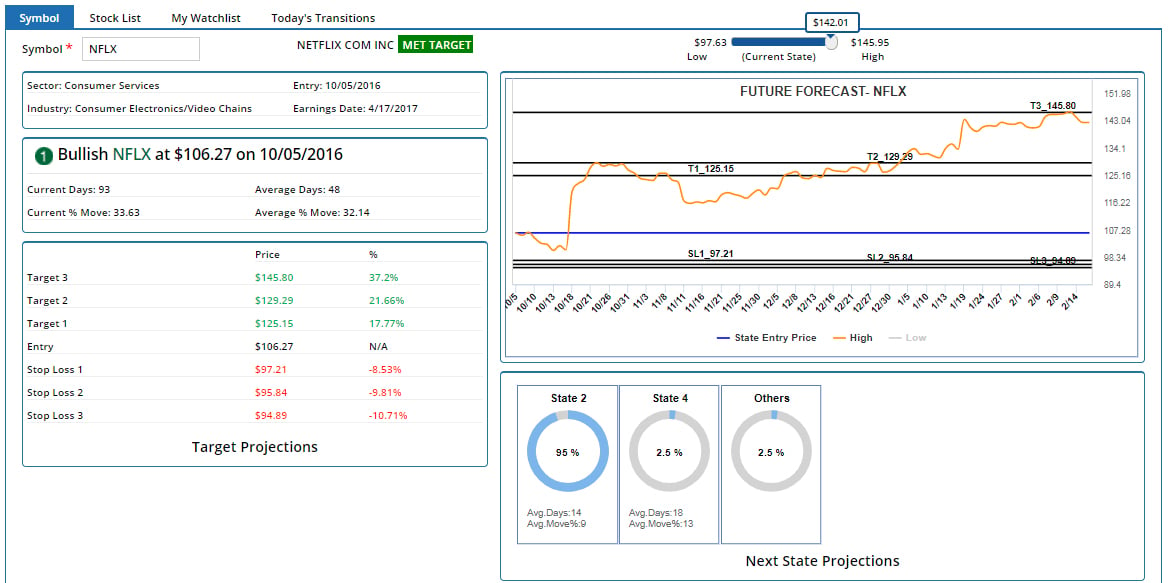 State Modeling starts by assigning any investment to one of 8 possible states. A stock or index will be in only one state at any given point in time (current state). When a stock or index enters a new state, State Modeling provides you with the probabilities for the transition to the next possible state. This will give you percentage probabilities on whether a trend will continue or reverse.
Our proprietary analytics then evaluates current market patterns and compares them to similar patterns over 10 years of historical market data. This yields highly-accurate predictions.
The State Modeling algorithm classifies each stock into one of eight states from bullish to bearish.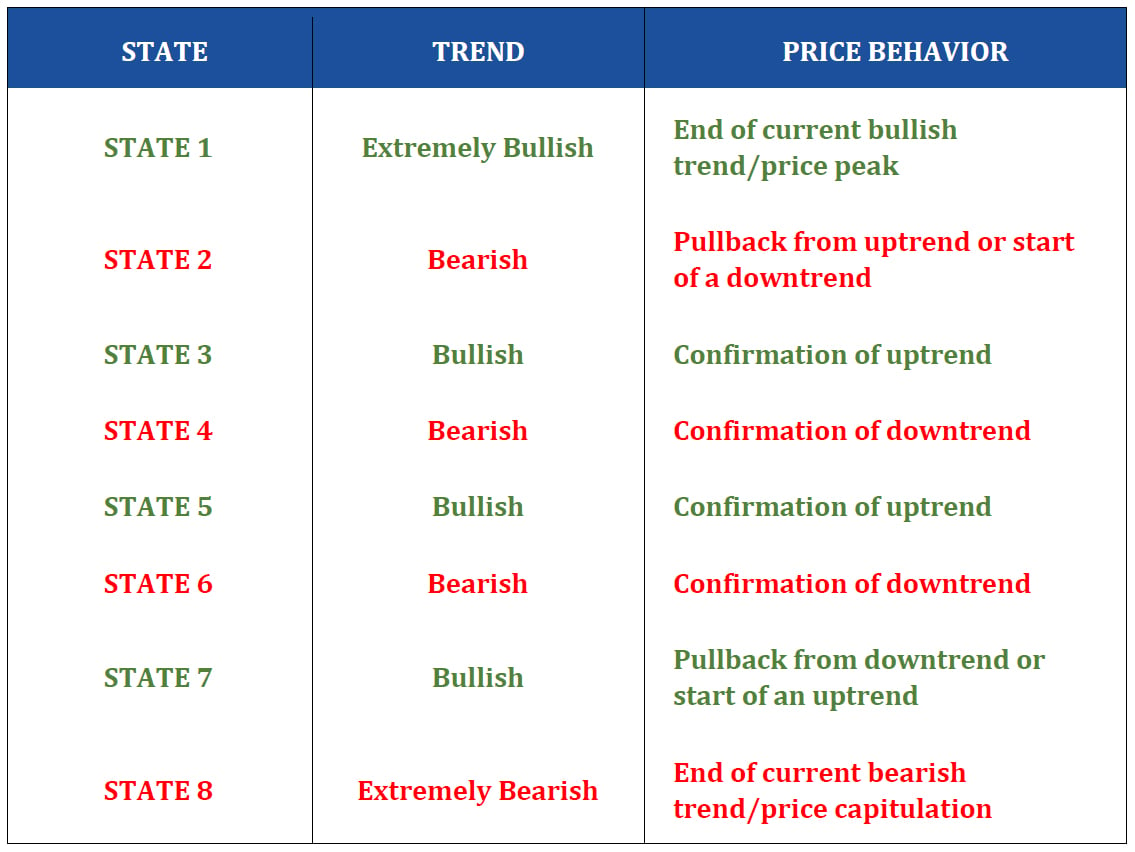 These states highlight which equities to consider trading and give probabilities and expected profit for each price threshold.